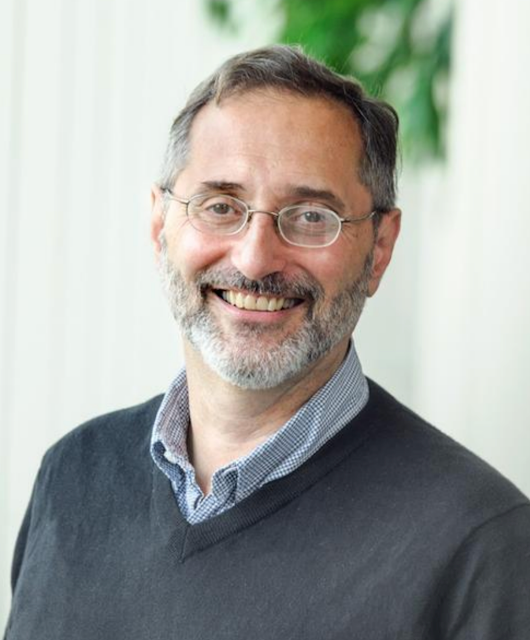 By Ubaldo Valli
Name some of your favorite composers.  Chances are that they did something in addition to composing to make a living, as did Leonard Bernstein, Gustav Mahler, and Robert Schumann.  Chicago based composer Stacy Garrop is that rare living composer who supports herself with the music she writes.  Educated at the University of Michigan-Ann Arbor, University of Chicago, and Indiana University-Bloomington, she has composed for a wide range of genres and, unsurprisingly, has received numerous commissions from many different sources.   
Perhaps one of the more surprising commissions was from a recording company.  In 2015, James Ginsburg, the president of Cedille Records, asked Garrop to compose a piece in celebration of Cedille Records' 25th Anniversary.  As Garrop writes on her website "…he suggested an intriguing instrumentation: a woodwind quintet with the addition of a double bass. Jim has been in Prague multiple times over the years, where street musicians (or "buskers") are plentiful around the city. I personally have never been there, so I went online to see if there was footage of Prague's buskers. I discovered a wealth of videos featuring musicians of all types – one-man bands, blues and jazz groups, classically trained string players, bagpipers, folk singers, Dixie bands, and even a very talented water goblet performer. As it turns out, Prague has a long and very rich culture of busking. I can see why Jim is enthralled with Prague! 
"In my piece, I employ the musicians in various groupings to portray different styles of music. I named the piece 'Bohemian Café', for when I hear it, I picture myself sitting at an outdoor café in a plaza in Prague, drinking coffee, watching street musicians set up around the plaza, and listening to assorted strands of music wafting through the air." 
*** 
How many languages do you speak fluently and without an accent?  Most people who can speak several languages were exposed to them when they were young.  And for most people, that ability to absorb a new language fades the older they get.  Learning to speak Mandarin as an adult would be a challenge for most English speakers. 
Something similar happens to composers.  Their musical sensibilities are difficult to change once they are set.  Even a stylistic chameleon such as Igor Stravinsky had a through-line of basic musical preferences, regardless of his composing style at any given moment.  And this presents an interesting dilemma for a composer born in one musical epoch, but who lived and was productive in another.  How should they address the changes in their field?  It hasn't always gone smoothly.  Camille Saint-Saëns, born in 1835, said that Igor Stravinsky was insane after hearing the premiere of the 20th century touchstone ballet "Le Sacre du printemps" in 1913.  Richard Strauss, born in 1864 when the United States was torn apart by the Civil War and still composing after the destruction of Hiroshima in 1945, didn't think much of most 20th century music that wasn't composed by Strauss (He said that Stravinsky's Le Sacre du printemps was "more like a sacrilege du printemps."), and 20th century composers returned the compliment (Stravinsky on Strauss: "An old Oyster!")   And then there was the case of Sergei Rachmaninoff (1873-1943). 
Rachmaninoff, a piano prodigy, entered the St. Petersburg Conservatory at age nine and transferred to the Moscow Conservatory at age twelve.  His musical idol at that time was the late Romantic composer Pyotr Ilyich Tchaikovsky (1840-1893) who later became a mentor to Rachmaninoff.  After Tchaikovsky's death, Rachmaninoff was viewed by many as Tchaikovsky's musical successor, heady stuff for the young composer.  And Rachmaninoff remained true to these influences, even when musical trends changed at the turn of the century.  As a result, many felt that Rachmaninoff the composer was locked in the past. 
Even Rachmaninoff felt this way.  In an interview late in his life, his said, "I feel like a ghost in a world grown alien. I cannot cast out the old way of writing, and I cannot acquire the new. I have made intense effort to feel the musical manner of today, but it will not come to me. ... I cannot cast out my musical gods in a moment and bend the knee to new ones."  Perhaps this feeling and his grueling concertizing as a pianist to support his family after he left Russia because of the Russian Revolution were the reasons Rachmaninoff's production as a composer slowed to a trickle after 1917.  Fortunately, time has allowed listeners today to hear Rachmaninoff's music for what it is—a sincere, accomplished expression of a musical personality. 
Not that Rachmaninoff's music was always appreciated before the seismic changes in music in the 20th Century.  The premiere of his Symphony No. 1, Op. 13 in 1897 was a fiasco.  The performance was terrible and the critics savaged the music itself.  Rachmaninoff went into a deep depression and was unable to compose.  He felt "like the man who had suffered a stroke and for a long time had lost the use of his head and hands."  In desperation, in early 1900, Rachmaninoff took his Aunt Varvara's advice to seek help from Dr. Nikolai Dahl (1860-1939), who was experimenting with hypnotherapy.  Rachmaninoff and Dahl met almost daily with Dahl continually using the power of suggestion with Rachmaninoff.  "I heard the same hypnotic formula repeated day after day while I lay half asleep in my armchair in Dr. Dahl's study, 'You will begin to write your concerto … You will work with great facility … The concerto will be of excellent quality.'" 
The treatment worked.  Rachmaninoff started to compose his new piano concerto that summer and the Piano Concerto No. 2, Op. 18 was completed in May 1901 with a dedication to Dr. Dahl from a grateful Rachmaninoff.  The premiere in November 1901, with Rachmaninoff as pianist, was a triumph and restored Rachmaninoff's self-confidence as a composer, allowing him to compose a steady stream of pieces until he left Russia in 1917. 
As you would expect from a piece written by a composer-pianist, the concerto, in three movements (fast-slow-fast), is as hard as hell to play (though not as hard as Rachmaninoff's Piano Concerto No. 3).  But the piece is more than a virtuosic display.  Rachmaninoff wrote music of great beauty and breadth, which is one reason why the concerto is 35 minutes long.  Indeed, the music is so lyrical that the main theme of the second movement was used in hit tunes by Frank Sinatra (Full Moon and Empty Arms) and Eric Carmen (All By Myself).  Rachmaninoff was a composer of great sophistication and skill, but, while lying on Dr. Dahl's armchair he probably did not expect to become a crossover pop artist! 
*** 
Joseph Haydn and W. A. Mozart were instrumental (pun intended) in developing the symphony from a simple entertainment to a full-fledged artistic statement.  Just the number of symphonies they wrote (Haydn: 104, Mozart: 41) demonstrated the time and energy they devoted to figuring what a symphony could be.  But after Haydn, Mozart, and especially Beethoven, composers, while applying the musical vocabulary of their time, tried to live up to the symphonic tradition they inherited.  It was intimidating.  As Brahms put it, "You can't have any idea what it's like always to hear such a giant marching behind you."  As a result, post-Mozart/Haydn/Beethoven composers, trying to live up to that big-footed legacy, composed symphonies very warily. The result was a lot fewer symphonies.  Schumann wrote four, Brahms – four, Tchaikovsky - six (sort of), Schubert - nine (also sort of), Bruckner – nine (sort of redux).  And Dvořák wrote nine (definitely). 
Antonin Dvořák (1841-1904) was born near Prague in what is now the Czech Republic.  He studied violin, piano, and organ with regional musicians, and, after graduating from the Prague Organ School, made a modest living as a violist, pianist, and teacher.  He also began to compose, but, in 1875 at age 33, was pretty much unknown.  That changed when he applied for and won a stipend allowing him to focus on composition.  One of the reviewers on the panel that granted the stipend was Johannes Brahms (1833-1897), who, impressed by the music Dvořák submitted as part of his application, recommended Dvořák's music to the publishing firm Simrock.  Simrock, on the lookout for commercial properties, commissioned Dvořák to write a set of dances based on Czech folk music, hoping the music would be as successful as Brahms' Hungarian Dances.  They were wrong.  Dvořák's Slavonic Dances, Op. 46 were more popular than the Hungarian Dances.  And in an era before recordings or broadcasts, most music-making was in the home, and copies of the Slavonic Dances were snapped up by pianists to play in the parlor.  Dvořák became famous and, soon, wealthy. 
But not so wealthy that he could resist the offer he received in 1891 from Jeannette Thurber (1850-1946) to lead her Manhattan-based National Conservatory of Music of America with a salary 25 times (!) greater than his current income.  More than that, as Thurber wanted her National Conservatory to nurture a distinctive American style of classical music (a "national musical spirit."), Dvořák would be encouraged to work with American sources of music in the same way he had worked with Czech/Bohemian sources.  And even more than that, he would be working in an institution that supported students who were from a minority, female, or who had a disability, unheard of at the time. 
Dvořák began studying sources of American music after arriving in New York City in 1892 to take up his new post, sometimes listening to spirituals sung by one of the conservatory's African-American students, Henry Burleigh (1866-1949).  Dvořák was impressed.  "I am convinced that the future music of this country must be founded on what are called Negro melodies. These can be the foundation of a serious and original school of composition, to be developed in the United States. These beautiful and varied themes are the product of the soil. They are the folk songs of America and your composers must turn to them."  He was equally taken with the potential of Native American music. 
It was no surprise then that Dvořák was inspired by his research when he wrote his Symphony No. 9, Op. 95, From the New World.  Commissioned by the New York Philharmonic and premiered on December 16, 1893, it was rapturously received by its first audience.  Dvořák did not quote any tunes that he had explored in the symphony.  "I have simply written original themes embodying the peculiarities of the Indian music, and, using these themes as subjects, have developed them with all the resources of modern rhythms, counterpoint, and orchestral colour."  And, as Dvořák's impressions of American folk music were perceived through his Bohemian sensibilities, the symphony can also be seen as a manifestation of Czech folk music or as a mashup of music from the Old and New Worlds. 
The symphony is in four movements.  The first movement has a slow introduction before the emotionally wide-ranging, fast movement proper.  The second movement starts with a solemn brass chorale leading to a tune inspired by a scene in Longfellow's poem, The Song of Hiawatha.  Played by the English horn, it was frequently mistaken for a spiritual after being given words by Dvořák's student at the conservatory, William Arms Fisher (1861-1948), in 1922.  The third movement, also inspired by The Song of Hiawatha, depicted, according to Dvořák, a "feast in the woods where the Indians dance."  The final movement is fast and furious, ending with a long final chord that slowly fades away (perhaps a poignant farewell to Dvořák's eventually leaving the New World or an expression of homesickness for the Old?). 
Regardless of whether its inspiration was American or Bohemian, Dvořák used musical techniques and concerns that were current at the time, those "resources of modern rhythms, counterpoint, and orchestral colour."  His harmony is adventurous, his orchestrations are daring, and his musical expression is vivid.  And Dvořák unifies the symphony by having music in early movements reappear in different contexts in later movements, cumulating at the end of the fourth movement when ideas from the entire symphony cascade on top of one another— shades of Mozart's Jupiter Symphony! — and provide an exciting end to Dvořák's final symphony. 
© 2021 Ubaldo Valli