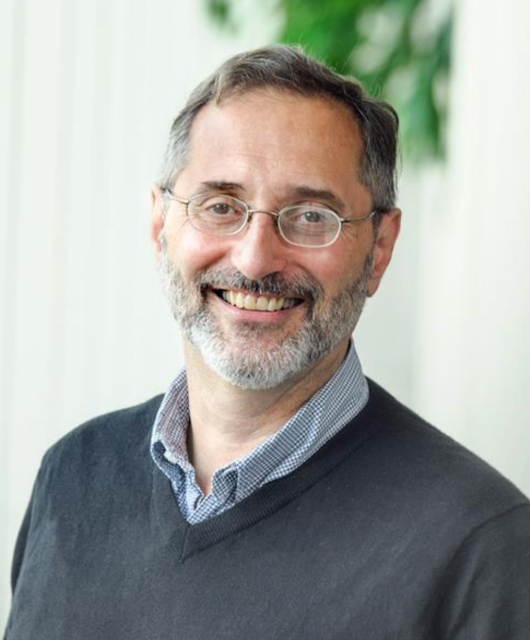 While Canadian composer Vivian Fung (b. 1975) has studied composition in Canada, Paris and New York, she has also travelled extensively in order to study the music and traditions of cultures as diverse as Bali, China, Vietnam and Spain.  In her music, she blends her experience with Western musical art traditions with the traditions of those other cultures.  Her compositions have been heard internationally and have won numerous awards.  She presently is on the faculty of Santa Clara University. 
She has written the following program note about her piece Pizzicato: 
"Pizzicato is a short work for string orchestra, the duration of which the players never use their bows.  The central sound produced is that of plucked strings as well a few surprises in the middle and towards the end of the work.  Inspired by listening to Asian folk music, the piece is influenced partly by the music of the Chinese plucked instruments pipa and qin as well as by the energetic rhythms of Indonesian gamelan. 
"Pizzicato was originally read as a string quartet by the American String Quartet while I was an associate artist at the Atlantic Center for the Arts (ACA) in New Smyrna Beach, Florida from April 29–May 17, 2001.  The string orchestra version of Pizzicato was premiered by the San José Chamber Orchestra in San José, California on December 9, 2001.  The string quartet version has been recorded by the Ying Quartet and is commercially available on the Telarc CD entitled "Dim Sum," featuring short works for string quartet by Chinese American composers." 
*** 
The origins of the modern symphony were modest, evolving from a bit of music to quiet an audience before an opera started and from an expansion the basic form of Baroque dance music, into a piece that composer Gustav Mahler (1860-1911) said "…must be like the world.  It must contain everything." Pivotal in that development was the Austrian composer Joseph Haydn (1732-1809). 
For most of his career, Haydn was employed by the extremely wealthy aristocratic Esterházy family.  Well, employed is a bit of a euphemism.  Haydn was not an employee; he was a servant of the Esterházy court.  As a servant, he was treated very well, but as a servant working for the extensive Esterházy musical establishment (first in 1761 as assistant director and then, in 1766, director), he had a tremendous workload.  His list of duties included composing most of the music needed for church functions, operas (including operas for marionettes) and court events, rehearing, conducting, staging and playing that music (including some with his royal patron, Prince Nikolaus), recruiting and hiring musicians for the court, overseeing the royal instrument collection. The list was endless.  But, perhaps more onerous for Haydn, was that working for the Esterházys meant living and working mostly at the Esterházy palaces at Eisenstadt and Esterháza in rural Hungary rather than in cosmopolitan Vienna.  And Vienna was where the musical action was. 
Vienna may have been where the musical action was, but Prince Nikolaus had provided Haydn with one of the best musical situations in Europe for Haydn to experiment with.  And experiment he did, claiming that his work in isolation "forced (me) to become original."  Among his experiments were those he made on the nascent form of the symphony, starting with his Symphony No. 6 (1761) through his Symphony No. 89 (1787).  The sheer variety of techniques Haydn used was breathtaking, morphing music meant to merely entertain to music meant to express an emotional and technical depth equal to the most ambitious music of his time. 
And, oddly, it was Haydn's sequestration while working for the Esterházy family that made him famous.  Prince Nikolaus disliked life in Vienna, but, as the Esterházys were one of the richest and most influential families of the Austro-Hungarian Empire, the Viennese liked the Esterházys.  The result – a steady stream of aristocracy, diplomats and European movers and shakers visited the Esterházy estates and were entertained by the Esterházy musical establishment.  When they returned home, they spread the word about the outstanding music they had heard and praised the man responsible – Haydn. 
So, in 1779, when Haydn's renegotiated contract with the Esterházys allowed him to write and sell music outside of the Esterházy court, there was a demand throughout Europe to hear the music the visitors to Hungary had praised.  Haydn began to get commissions from as far away as Paris and Spain, and copies of his music were avidly bought and collected.  Soon, the composer working alone in the Hungarian forests was one of the most famous musicians in Europe. 
But that famous composer was still required to work far away from any urban cultural center.  That changed when Prince Nikolaus died in 1790 and his successor and son Anton fired most of the musicians Prince Nikolaus had supported.  Prince Anton kept Haydn on, but as his famous Kapellmeister had little to do, Prince Anton gave Haydn permission to travel away from the court to pursue musical opportunities that came his way.  And he did. 
"I am Salomon from London and have come to fetch you. Tomorrow we shall make an accord," 
is how Haydn remembered Johann Peter Salomon (1745–1815), a German violinist and musical entrepreneur working in London, introducing himself in 1790.  Salomon had sent an emissary to persuade Haydn to come to London two years earlier, but, with Prince Nikolaus still alive, Haydn declined.  After an attempt to bring Mozart to London also failed, Salomon tried to recruit Haydn a second time.  Free to travel after Prince Nikolaus' death, Haydn negotiated an extremely profitable "accord" and, on January 1, 1791, landed in England needing to write an opera, six symphonies, and twenty other diverse works.  This proved to be more difficult to do than expected, as Haydn was feted by aristocratic and musical society during his entire stay.  But, after experiencing the crushing workload of working for the Esterházys, Haydn completed all of his commissions without breaking a sweat.  Over the next sixteen months, only London concertgoers perspired.  A typical newspaper account of one concert read "Haydn shone with more than his usual lustre (sic). … The new overture (read: symphony) is one of the grandest compositions we ever heard and it was loudly applauded; the first and last movements were encored.  It was near twelve o'clock before the Concert was over." 
Haydn's visit was so successful, both musically and financially, that Salomon arranged for Haydn to return to London a second time, from 1794 - 1795.  Haydn composed his last six symphonies (Nos. 99 – 104) for Salomon's concerts during this visit, which was even more successful than the first for Haydn (but sadly, not for Salomon, whose suspended his concerts for 1795 because he could not obtain 'vocal performers of the first rank from abroad,' so a rival organization premiered Symphonies No. 102-104).  Indeed, King George III offered Haydn lodging at Windsor Castle to entice him to remain in England.  But Haydn went back to Vienna, a very happy and wealthy man. 
Today, we remember the twelve symphonies Haydn composed for London audiences as some of his best music, and they remain staples of the symphonic repertoire.  And they are popular now for the same reasons they were 200 years ago.  After trying out so many ideas with his Esterházy symphonies, Haydn knew what worked and what didn't and composed his "London" symphonies with a diverse public in mind, rather than the cloistered Esterházy court.  The London symphonies are grand pieces utilizing a larger orchestra that often featured prominent orchestral solos (making for happy wind players).  And while Haydn did continue to explore innovations in form, harmony, rhythm, and instrumentation, he knew how to express himself in a way that any listener would understand.  The sudden loud chord after an extended soft section in the slow movement of the Symphony No. 94 (The Surprise) is a prime and simple example and works because Haydn's quiet phrasing is so clear that the loud chord, while startling, just feels right. 
Haydn's final symphony is No. 104, also nicknamed The London, premiered on May 4, 1795.  Like the other London symphonies, it was received ecstatically.  The London Morning Chronicle reported that "For fullness, richness, and majesty [this new symphony] is thought by some of the best judges to surpass all Haydn's other compositions. A gentleman eminent for his musical knowledge, taste, and sound criticism declared that for 50 years to come, musical composers would be little better than imitators of Haydn; and would do little more than pour water on his leaves."  (So much for Beethoven, Schumann, Verdi and Wagner...) Like the other London symphonies, it is in four movements and is structured the same way – slow introduction (except for Symphony No. 95) /fast, slow, dance, fast.  The stately slow introduction introduces motives that pervade the entire symphony (if you care about that type of thing) and leads into the fast bulk of the movement, in which the sophistication of Haydn's techniques only enhances the clarity of his musical expression.  The second movement, a theme and variations, may start simply, but is filled with dramatic and surprising contrasts.  The Minuet (originally a courtly dance form in three parts that follows is prime example of how Haydn retained the basics of a Minuet while expanding it far beyond its origins.  The sparkling final movement's main theme apparently is based on a Croatian folk tune that Haydn may have heard in Hungary, with a low sustained pitch suggesting a hurdy-gurdy anchoring the lively primary melody. 
*** 
What were you up to when you were 16 or 17 years old?  Maybe you had a job to earn money for a car, won an award for academic or athletic achievement, took a trip someplace exotic?  Well, the German composer Felix Mendelssohn (1809-1847), after having composed 12 string symphonies, 1 one full symphony, 5 Singspiels (a kind of musical theater piece with both spoken and sung German), 3 piano quintets, 3 string quartets, a bunch of other chamber music, about 40 songs and other "diverse works," wrote his Octet, Op. 20 (1825) and his Overture to a Midsummer Night's Dream, Op. 21 (1827). (Beethoven was 30 years old when he wrote his Op. 20, Brahms was 27, Haydn was 40, Chopin was 22, Tchaikovsky was 36 – you get the idea.)  But what was amazing about these two works is not that they were part of a torrent of music; rather, they were works of a fully mature composer, works that are among the best of their kind. 
Mendelssohn clearly was one of music's great child prodigies, ranking with Mozart, Prokofiev, and Saint-Saëns.  That his grandfather was the philosopher Moses Mendelssohn and his father Abraham a successful and influential banker may account for the Mendelssohn household in Berlin being a gathering place for the Berlin intellectual and social elite and a place where education was highly valued.  All of Abraham's and Lea's children received the best education possible, and Felix's and his sister Fanny's music talents were nurtured not just with excellent teachers, but also with performances by a private orchestra. (Sidebar – Fanny Mendelssohn-Hansel (1805-1847) was considered in some ways to be more talented than her brother, but, in her day, a woman's proper role was as a homemaker rather than as a musician.  The suppression of her possible output is one of music history's great losses.) 
Many child prodigies flame out when they reach adulthood.  Not Mendelssohn.  As an adult, he was a composer, a virtuoso pianist and organist, a relentless organizer of concerts and institutions, a promoter of music past and present (instrumental in rescuing the music of J.S. Bach from obscurity), and one of the first great modern conductors.  These skills came together in the city of Leipzig. 
Leipzig, a center of commerce and culture for centuries, had a distinguished musical tradition.  J.S. Bach spent the bulk of his career there as head of music for Leipzig's Protestant churches (a municipal position!) and it is home to the Leipzig Gewandhaus Orchestra, founded in 1781.  Mendelssohn was appointed music director of the Leipzig Gewandhaus Orchestra in 1835 and poured his prodigious energies into the city's music life.  He worked with the orchestra, the opera, and the Thomanerchor (Bach's gig), founded and directed the Leipzig Conservatory, and established influential concert series exploring music from earlier periods, uncommon for the time. 
As music director of the Leipzig Gewandhaus Orchestra, Mendelssohn appointed his childhood friend, the virtuoso violinist Ferdinand David (1810-1873), concertmaster of the orchestra. David later became the first professor of violin at Mendelssohn's new Leipzig Conservatory.  So it was no surprise that, during the summer of 1838, Mendelssohn wrote to David, "I should like to write a violin concerto for you next winter. One in E minor runs through my head, the beginning of which gives me no peace."  It took six years for Mendelssohn to complete what turned out to be his final major work for orchestra, his Violin Concerto in E minor, Op. 64, which premiered in 1845 with David as soloist.   
The collaboration between Mendelssohn and David on the concerto was unusually close, with Mendelssohn tailoring the piece for David using his friend's suggestions.  (An example of this can be seen online.  The manuscript of the concerto's first movement cadenza is basically just a series of chords, with some dynamics that Mendelssohn expanded in the printed edition to a full blown virtuoso display based on David's input.)  The result: a great violin concerto that is both musically sophisticated and violinistically effective and gratifying, and one that set the template for future collaborations between such pairs as Brahms and Joseph Joachim. 
The concerto belies the popular notion that Mendelssohn was a conservative composer who, as the composer/critic Virgil Thomson wrote, was "far more interested in where music came from that in where it was going."  Mendelssohn's innovations in this concerto may not have been flashy, but they were very influential.  In essence, he found a unique solution to the problem of balancing the musical roles of soloist and orchestra.  Examples of this are having the solo violinist dominating at the beginning of the concerto but providing a simple accompaniment to the winds later in the movement; composing a cadenza for the soloist rather than allowing the violinist to improvise one; placing the cadenza at the structural return of the movement's opening rather than at the end; and linking the movements using a subtle, returning motive while having all three movements of the concerto played without pause. 
That said, the concerto does follow the conventional three movement pattern of fast-slow-fast.  But the musical drama of the first movement, the songful lyricism of the second, and the playful musical game of tag in the third, combined with Mendelssohn's innovations, results in a piece that everyone - the audience, the soloist, the orchestra and (yes) critics – value and enjoy. 
© 2021 Ubaldo Valli