Spring Greetings!
I have a secret for you: I am a lover of fine music.  
More specifically, I am someone who—like you—admires the unequaled craft and passion that 
goes into each live performance and transforms it into something much bigger than any one of us. 
Like you, I have rediscovered an art form that, unlike any other, rewards its diverse audiences with an adventure for the ears, emotions, and imagination, one which lightens up our lives and lasts a lifetime. 
In fact, I have an even bigger secret for you: the Binghamton Philharmonic's ability to resonate with 
music lovers —from all walks of life—has been the secret of its success for over six symphonic decades!  
Thanks to the continued generosity of members like you, the Philharmonic has led the way in bringing first-rate live entertainment back to the Southern Tier, presenting concerts nearly every month since the orchestra's triumphant return in June. And with our upcoming 2nd Annual Summer Chamber Music Series and 67th Season—featuring  Beethoven, Copland, Gershwin, Vaughan Williams, and many more— the Philharmonic is sure to have something for everyone in the months ahead…and this includes you!   
To be sure, none of our amazing programs would exist without you and your financial support.  That is why I am asking you to consider making a tax-deductible contribution to the Binghamton Philharmonic before May 1, 2022. At a time when the public is readier than ever to enjoy a large-scale musical experience, your gift can help maximize community impact and serve 10,000+ music lovers regionwide! (If you donate online, you can easily make a recurring contribution that will help sustain us throughout the year. Click here to give today.)
Thank you for keeping the music alive with your loving support, and See You At the Symphony! 
With warm springtime regards,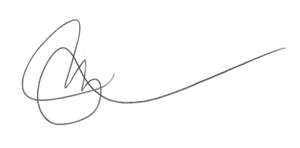 Brian Nayor 
Director of Sales and Development