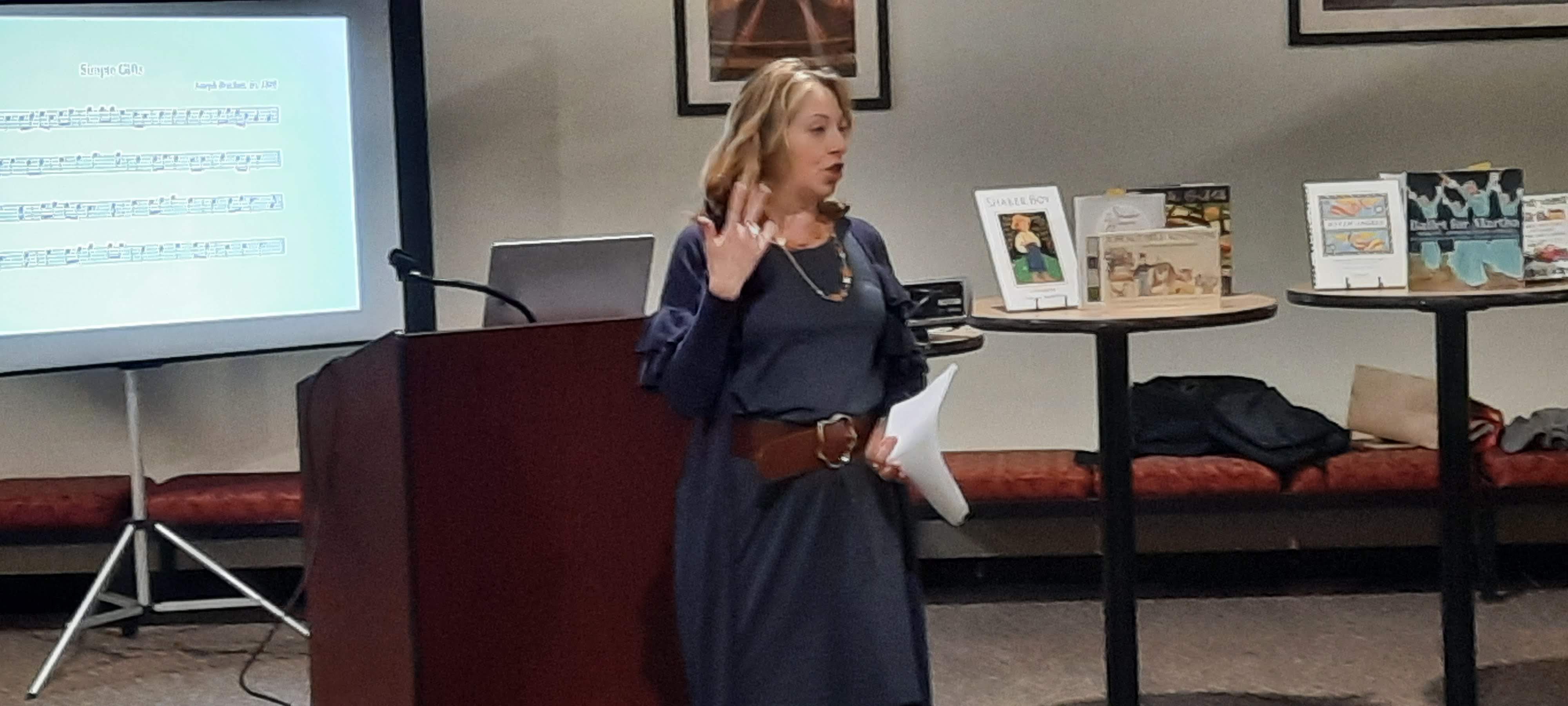 On September 28, the Binghamton Philharmonic Orchestra presented its first Family Symphony Session of the 2023-2024 season. The Family Symphony Sessions take place on the Thursday evening before a Saturday evening Symphonic Series concert, are open to families with children of all ages, and are free of charge. In a Family Symphony Session, kids and their grownups get a tour of the beautiful Forum Theatre, listen as the orchestra warms up for rehearsal, and then go into the Forum's Recital Hall for a talk about the music, with fun activities and specially curated children's books.
Because one of the pieces in our September 30 opening night concert was Aaron Copland's Variations on a Shaker Melody, Director of Education and Community Engagement Dr. Julia Grella O'Connell (above) introduced families and children to the music and culture of the Shakers, who came from England in 1774 and made Albany their headquarters. Attendees learned the famous Shaker song "Simple Gifts" and the dance that traditionally went along with it. A wonderful time was had by all!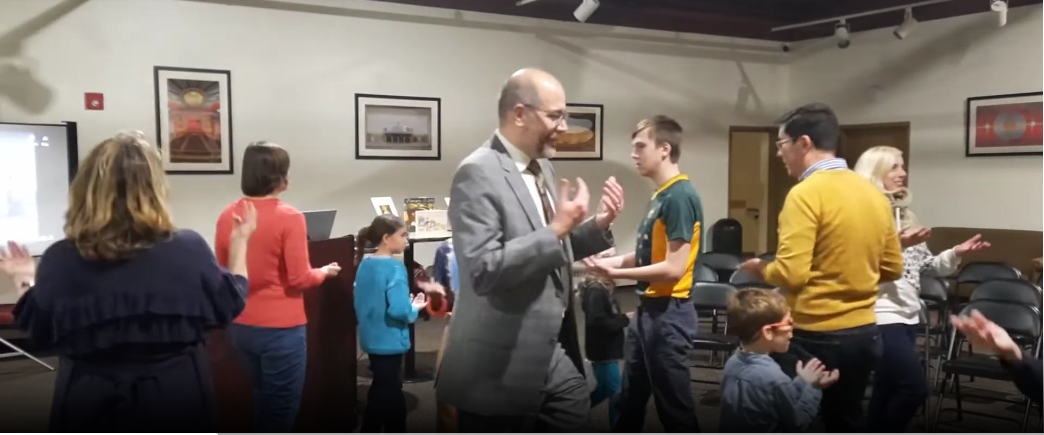 Future Family Symphony Sessions in the 2023-2024 season will take place on:
November 16, 2023 at 6:30pm
April 4, 2023 at 6:30pm
For more information and to register, visit this link.