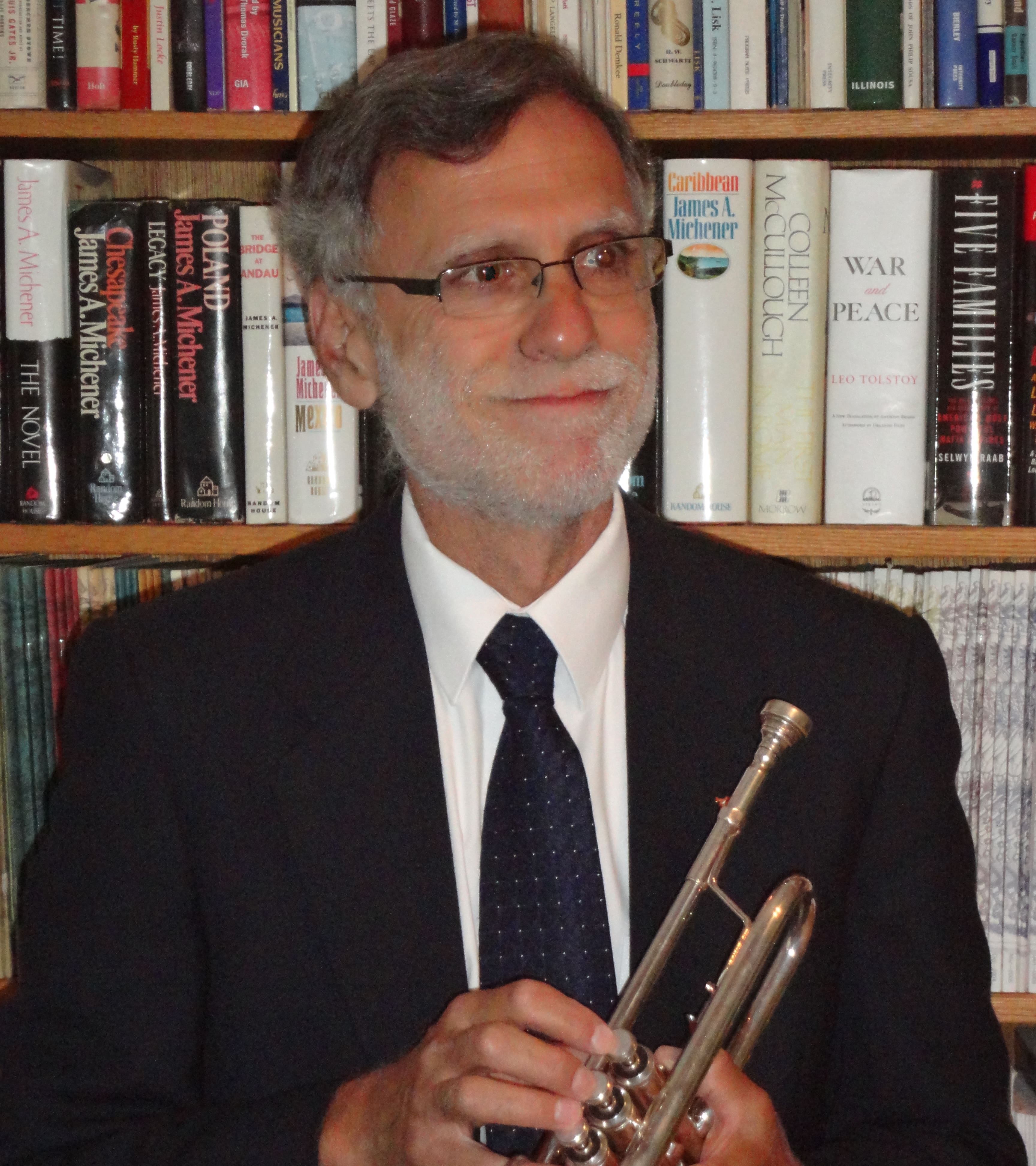 Veteran Binghamton Philharmonic trumpet player Jud Spena has published a new edition of his book Echoes in the Valley, a 50-year history of the drum and bugle corps culture of Watkins Glen, New York. First published in 2004, this revised edition greatly expands the length of the original, including 477 pictures, interviews, and results from drum and bugle corps competitions going back to 1933.  
From the end of World War I until the 1980s, drum and bugle corps dotted the landscape of upstate New York, where virtually every community boasted a corps at one time or another. Watkins Glen's corps, the Squires, achieved success on the local, state, and national levels from the 1930s to the 1980s, winning four consecutive state and national titles. 
To commemorate the republication of Echoes in the Valley, we took the opportunity to sit down with Jud and talk to him about his forty-year career with the Binghamton Philharmonic Orchestra. 
How and when did you join the orchestra?
It was 1983, and I was living near Oneonta. My friend, the trumpet player Ben Aldridge, mentioned to me that the Binghamton Philharmonic Orchestra was holding auditions, so I took the audition, and was fortunate enough to get a chair in the orchestra. A few years later, Ben joined the orchestra, too.
Can you tell us a little about how you got your start in music?
Like many brass players, I was introduced to the trumpet (actually, the cornet) in band in elementary school. But it started well before that. For some reason there was always a bugle hanging from a nail in our garage. I figured out how to make a lot of noise with that musty old thing, and I was the scourge of the neighborhood! Additionally, from our house in Watkins Glen I could hear the local drum and bugle corps, The Watkins Glen Squires, practicing on the weekends. I was enthralled with the parades, the uniforms, the blare of the bugles and the rumble of the drums. I joined the Squires at the age of ten. It's really why I got involved in music, and it ended up steering the course of my life.
Would you share a favorite memory of the Binghamton Philharmonic?
One of my (many) favorites would have to be our performance of Richard Strauss's Alpine Symphony. That must have been at least twenty years ago, and it was an epic achievement for the orchestra and the musicians.
Who is your favorite composer, and why?
A tough choice! Choosing your favorite composer is like trying to choose your favorite child; it just can't be done. But I do have a special love for the music of Rimsky-Korsakov. His colors sparkle.
Echoes in the Valley is available in both paperback and eBook formats from Amazon. You can also order a premium quality, signed copy directly from Jud at judspena@aol.com.