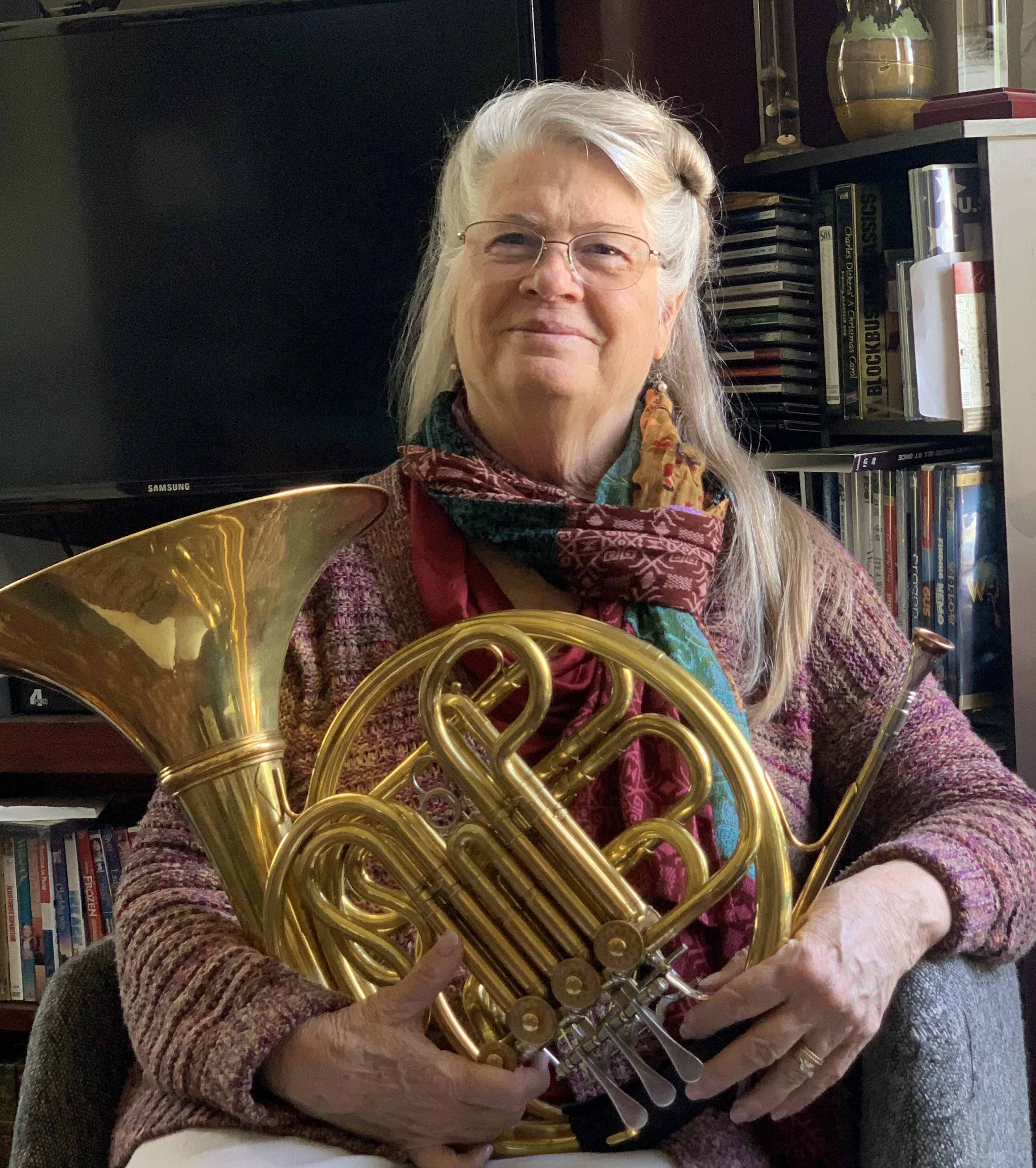 Tell us a little bit about how you joined the Binghamton Philharmonic Orchestra. How long have you played with the Binghamton Philharmonic?
I remember being recruited by Principal Horn, Brian Sternberg, to play 4th horn for a concert in the fall of 1978. David Loebel was the conductor at that time. He insisted on an "audition." So during the break Maestro, Brian and I went to the 2nd dressing room of the Forum, where I played a French etude. I will never forget Maestro's reaction, (or Brian's for that matter) which was, "I didn't know 4th horn players could play so high!" Brian struggled not to giggle. Must be I played well, for I have been here ever since!
What do you like about performing with the Binghamton Philharmonic?
I enjoy the challenges in the diverse repertoire plus the different layers of focus and concentration required to bring music to life for the audiences. Being a single line, section player has many challenges. First and foremost we must be well prepared as an individual line. We must then come together as a section; then our section combines with the other brass sections and then to the winds, percussion and strings. It's a wonderful process to hear it all come together. The BPO has grown from a "hometown" orchestra to a Regional orchestra with many fine players from larger orchestras joining us. I am proud to be a part of that history.
Could you share a favorite memory with the Binghamton Philharmonic?
"Coca cola hamburger". Maestro Jose Luis Novo's version of 7/8 time.
What was your favorite (or one of your favorite) concerts to perform in with the Binghamton Philharmonic and why?
Mahler 1 "The Titan," with Maestro John Covelli. Playing in a section with 10 horns was thrilling! The Mahler Orchestra is a unique experience, and memorable.
Tell us the story of how you were first introduced to the instrument you play. What drew you to your instrument?
I taught myself to play the flute at a very young age, it was my Father's instrument. And I liked it…but was really drawn to Tchaikovsky 5th Symphony with the lovely solo in the Andante Cantabile. I think I wore out my Mom's record. So when the time came to choose an instrument in school, I chose the French horn, but they handed me an Eb Mellophone. I suffered that for a year and a wonderful music teacher found a French horn for me. I took to it right away. My Mom played in The Kirby Band for years, I tagged along and really received lots of lessons there! I grew up playing Sousa!
Who is your favorite composer and why?
To limit a favorite to one composer is a real challenge. Rachmaninov because his lush harmonies bring tears; Tchaikovsky because he allows horns to sing; Holst because he gives us the pulse or heartbeat of life; Rossini because he makes us laugh; and Puccini because he reaches out and touches the soul. To pick one? Not today.