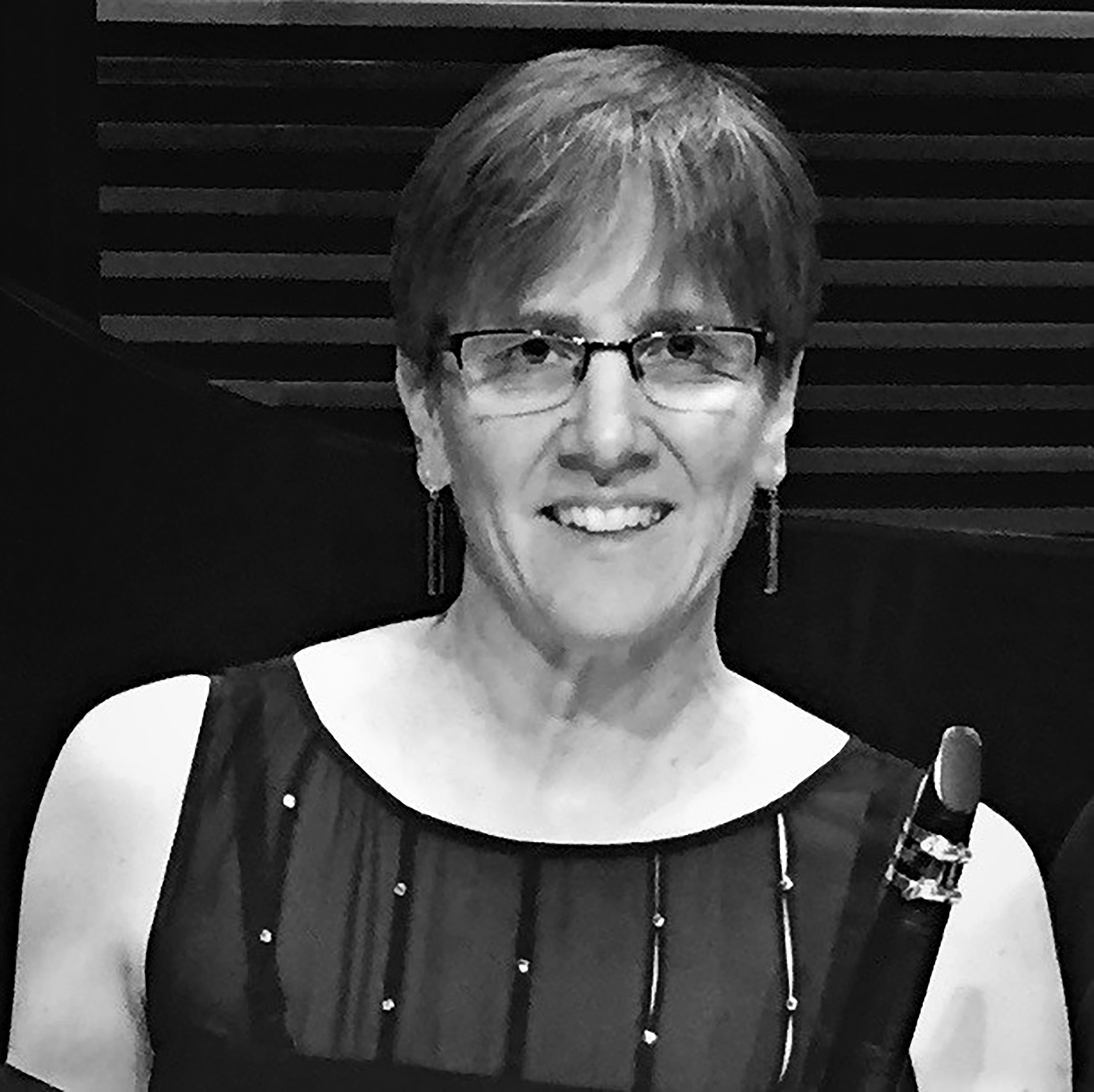 A Letter from Sarah…
I would like to share the news of my retirement from the Binghamton Philharmonic with my colleagues in the orchestra, the administrative staff, and friends in the audience from over the years.  I have been performing with the orchestra since 1999, when I moved to the area and began subbing. Tim Perry was kind enough to recommend me, based on our mutual clarinetist connections.  I remember April Lucas, who didn't know me from Adam, loaning me her bass clarinet for the first gig, because Tim said it was okay.  Soon after that, I served as the Philharmonic's first call clarinet sub, sometimes subbing on bass clarinet and frequently on e-flat clarinet.  I remember in those years, with John Covelli as Music Director, performing masterworks like Mahler's Symphony No. 1.
In 2010, I won the audition for Second Clarinet and joined the section in earnest with Robin Seletsky and April Lucas.  My years as Second Clarinet with Robin and April, working with José-Luis Novo, were wonderful. I served as the first call sub for Robin when she was absent. Among the many musical highlights for me were Beethoven Symphony No. 9, Berlioz Symphony Fantastique, Ravel Piano Concerto in G and Shostakovich Symphonies No. 5 and 6.  I requested Shostakovich 6 and José-Luis ended up programming it subsequently; I loved playing the big e-flat clarinet solo.
I also enjoyed my two years as Acting Principal Clarinet when Robin took her leaves of absence.  While I missed her greatly, it was an opportunity to lead the section in some amazing repertoire.  At the time, I was serving as Union President (Local 380, American Federation of Musicians).  Music Directors are in a unique position in that they are management but work closely with the musicians artistically.  I will always appreciate how respectful José-Luis was of my work as a musician in the orchestra and how we both were able to keep our labor-management relationship separate from our work as musicians with and for the orchestra.
As you may have heard, I was recently appointed Managing Director of the Cayuga Chamber Orchestra, where I have served as Second Clarinet for fifteen years (and served as Acting Principal for a few years recently).  I began my work in this role as Interim Manager during the summer.  While I am thrilled to have been offered the opportunity, having done the work for close to a year now, I have identified that it simply is not possible for me to continue as a tenured member of the Binghamton Philharmonic.  I hope that whomever wins the Second Clarinet position has the kind of fulfilling experience that I did.
Sincerely,
Sarah Chandler
Congratulations to Sarah on her new position! 
We are grateful for her years of dedicated service.