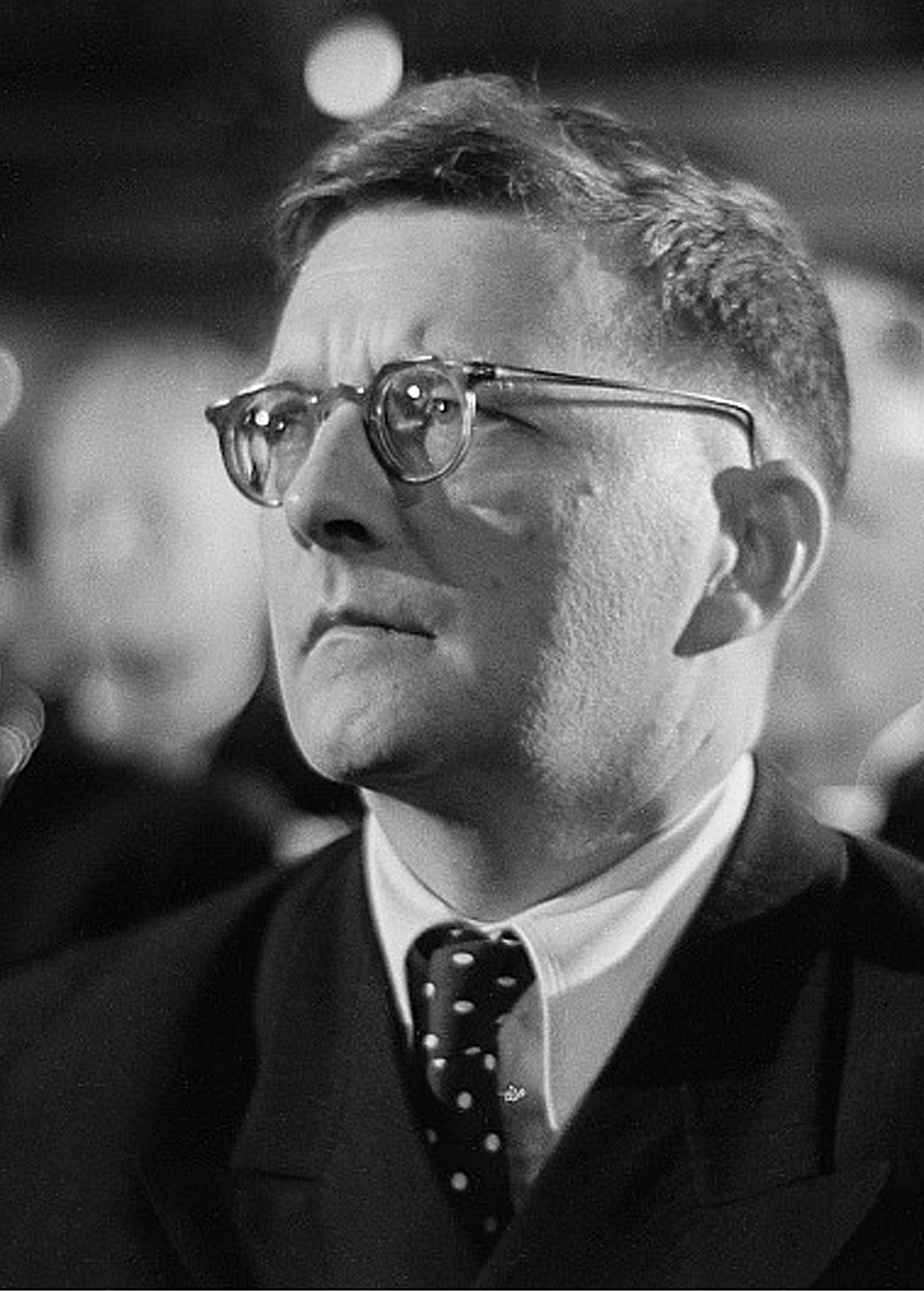 Dmitri Shostakovich (1906-1975) was a gifted pianist and composer who was torn between becoming a professional performing pianist or pursuing the path of becoming an established composer. His Symphony No. 1 was written as his graduation work from the Petrograd Conservatory when he was 19, and it is still an established part of the symphonic repertoire. His symphonies that followed didn't get much notice until his Symphony No. 5, the final work on our upcoming program.
Shostakovich composed his 5th Symphony in 1937, during the height of the Stalinist Purges, also known as the Great Terror (1936-1938), when millions of Soviet citizens were relocated, exiled, or killed outright. It is interesting to consider Shostakovich's 5th Symphony through this lens. In 1934, Shostakovich composed his opera, Lady Mabeth of Mtsensk, which found favor among critics and the public, but was formally denounced by the Stalinist regime in 1936 and banned for decades in the Soviet Union. It is understandable that Shostakovich felt anxiety and fear and wished to repair his reputation with the State, especially given the political climate of the time.
Shostakovich presented his 5th Symphony as "A Soviet Artist's Response to Just Criticism."  Against this historical backdrop, we can see that the work is filled with paradox and ambiguity.  When the music is joyous, is it tinged with irony? It is at times, sarcastic, humorous, lonely, celebratory, and even a simultaneous blend of these. When we describe music, we are really only describing our reaction to it, we aren't describing the music itself. But knowing the frame of mind Shostakovich was likely experiencing helps us to hear what is "between" the notes for a more nuanced appreciation of his music. The finale, for example, ends in a major key and sounds "triumphant" in a sense….but it is still laced with a sense of a hollow victory. Leonard Bernstein famously took the ending twice too fast as Shostakovich himself noted at a live performance, though he said it still "worked." Knowing that Shostakovich wanted a slower tempo yet filled with a slow fanfare takes away the more straightforward reaction of elation, but it tells us there is something else. Shostakovich, speaking about the "triumphant" ending, said, "it's as though someone is hitting you with a stick saying 'your business is rejoicing," and you mutter to yourself, "our business is rejoicing, our business is rejoicing." 
This music, even if you do not consider the turbulent political backdrop in which Shostakovich wrote the work, is still great, incredibly powerful, and tells a story that only you, the listener, truly can know in the way you interpret it. It is one of the great masterpieces of the 20th Century, and I hope you enjoy the work immensely!