You are more than a concertgoer or contributor.  You are the keeper of the Philharmonic. As we lift the curtain on our 67th Season, the Binghamton Philharmonic is here to not only welcome you back for another year of amazing music ahead—spanning eight electrifying performances—but also to remind you that your loyal patronage and support creates a world of opportunities for our youngest music lovers! 
Throughout the year, you may have caught a Philharmonic event designed to educate and enrich, as well as entertain you and a loved one, including: Quaver in Every Corner, a project fusing live music with storytelling, emphasizing collaborations in marginalized communities; Beethoven Lives Upstairs, two children's concerts with live orchestra and theatre; Percussion in the Park, a free interactive workshop for neighborhood participants like you at Rec Park's OurSpace Playground; Summer Chamber Music Camp, a day camp for middle/high school musicians;  and our ongoing Community Music School Umbrella and MusicLink referral program, connecting area music educators with low-income students. 
We have even worked with our corporate partners to allow both the child in your life, and the community's most underserved, to enjoy nearly every Philharmonic show for free this season! Why? Because together you and I can ensure the Southern Tier's only professional symphony orchestra will serve audience members like you for generations to come. 
Of course, none of this would be possible without you and your generous support. That is why I am asking you to consider making a tax-deductible gift to the Binghamton Philharmonic before November 15, 2022. No gift is too large or small, but each is priceless. Click here to give today.  
Have a festive and fulfilling autumn, and See You At the Symphony! 
With warm regards,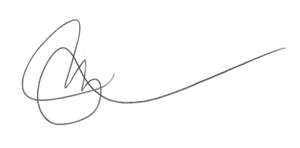 Brian Nayor 
Director of Sales and Development