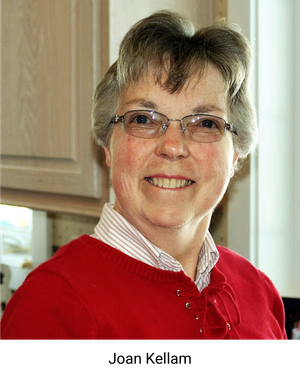 Joan Kellam has generously shared her thoughts on the benefits of being a Binghamton Philharmonic subscriber for about 14 years. 
What do you like about subscribing to the Binghamton Philharmonic? 
We put all the dates for concerts we'd enjoy on the calendar so nothing else creeps in and prevents our going. 
Subscriptions are about much more than tickets, and our subscribers enjoy some "deep benefits." Tell us about one of your Philharmonic deep benefits. 
Being a musician I am happy to see the Philharmonic reaching out to children and other audiences that wouldn't necessarily be interested. I'm also glad that there are opportunities for small chamber music groups.  
You are one of our subscribers who has donated tickets when unable to attend a performance.. Why would you do that? 
We have donated our tickets back. Our thought is that we have already paid for the tickets and when something else comes up so that we can't attend, we are happy to let the Binghamton Philharmonic keep the money. However sometimes we ask for credit toward another concert. 
---
"I was amazed and thankful that we live in such a close community." Joan Kellam
---
As a subscriber, you have probably found your own way to manage COVID. Please share your thoughts on concert health and safety--and how prospective patrons could be encouraged to attend concerts in spite of lingering COVID concerns. 
Either of us could get COVID from anywhere that we go. The lockdown was damaging to the psychological, emotional, and social life of everyone but it was the right thing to do at that time. Now we have to live with the possibility of our getting sick again but we have been vaccinated and boosted and keep current with what we should do. I am still wearing a mask most places I go and I don't mind it. 
Do you have any final comments?  
I can't believe this! When I broke my wrist, my husband mentioned it on Facebook. In a few days I received a get-well card with personal notes written by both Brian and Paul, the executive director! I was amazed and thankful that we live in such a close community.