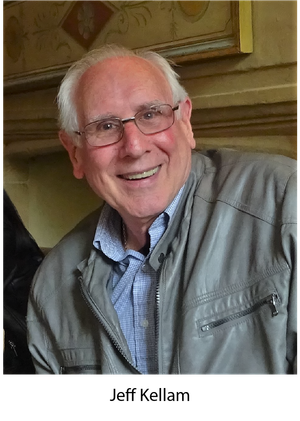 Jeff Kellam has generously shared his thoughts on the benefits of being a Binghamton Philharmonic subscriber for the past five years. 
What do you like about subscribing to the Binghamton Philharmonic? 
We enjoy entering the subscription concerts into our calendars so we have serious music encounters to look forward to as each month comes. And we DO look forward to each concert! 
Subscriptions are about much more than tickets, and our subscribers enjoy some "deep benefits." Tell us about one of your Philharmonic deep benefits. 
One deep benefit is the very idea of a city the size of Binghamton having, supporting, and sustaining a full-fledged symphony orchestra. There are deep musical traditions here, and with more recent extensions of symphony players into smaller, more intimate and accessible venues (parks, churches, historic places) that tradition breeds creative sparks among young and older alike. 
You are one of our subscribers who has donated tickets when unable to attend a performance.. Why would you do that? 
It seems a small contribution (in addition to larger gifts we try to make regularly), but we'd love to see our seats filled by others when we have to be absent. 
---
"The Binghamton Philharmonic is a musical treasure for our region." - Jeff Kellam
---
As a subscriber, you have probably found your own way to manage COVID. Please share your thoughts on concert health and safety--and how prospective patrons could be encouraged to attend concerts in spite of lingering COVID concerns. 
Vaxed and double boosted, we nonetheless (or all the more?) have gotten used to masking up for indoor performances. As COVID restrictions decline and mandates lift, we may still find times that being extra careful is necessary. None of that will keep us homebound when good music can bring healing, a refreshing escape, or even a sense of adventure in these new normal times. 
Do you have any final comments?  
The Binghamton Philharmonic is a musical treasure for our region. We are happy to support it financially, yes, but also by our regular presence in an appreciative audience of music lovers.