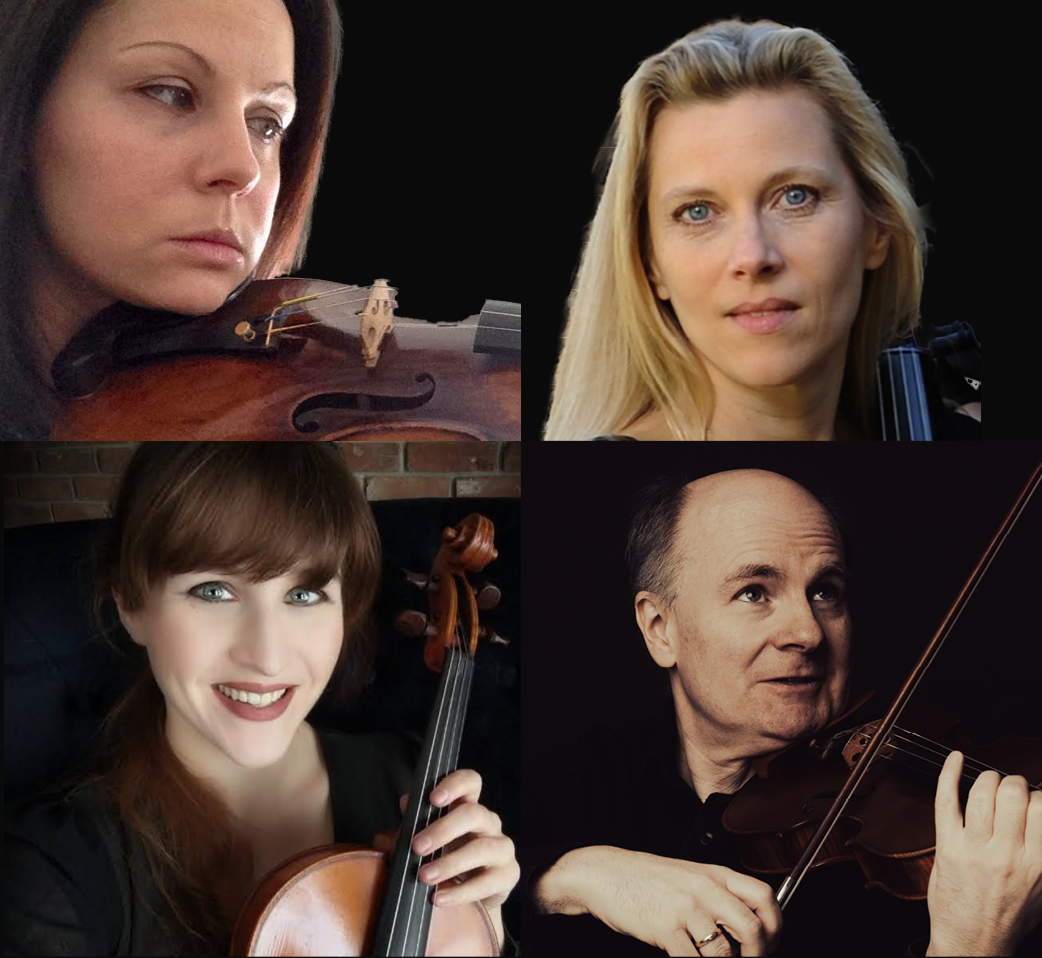 The Castalia String Quartet of the Catskills was formed in 2019 by Uli Speth (violin I), Debrah Devine (violin II), Amy Tompkins (viola) and Ruth Berry (cello). The string quartet performs in the upper Catskills, Mohawk Valley, Finger Lakes, Central, and Southern Tier regions of New York State. Additionally, their performances include collaborations with musicians for a variety of chamber ensembles; they can also be appreciated as principal strings of the Fenimore Chamber Orchestra.
The debut performance of the Castalia String Quartet was originally scheduled to take place in the spring of 2020 at the Wilber Mansion/CANO in Oneonta; however, it was cancelled due to the COVID-19 pandemic. It was a long time to wait for a debut, but finally, a year later, the quartet was happy to be included in the well-conceived and carefully organized Hartwick College Music Department 2021 Faculty Showcase concert in celebration of International Women's Day 2021. More recently, the Castalia String Quartet has performed recitals featuring compositions by Mozart, Dvořák, Charles Tomlinson Griffes, Amy Beach, and others, and has collaborated with guest artists Cathryn Jones and Richard MacDowell. The quartet has also performed and recorded the string quartet by Amy Beach at Foothills Performing Arts Center.
The third concert in our Phelps Mansion Museum Series, this talented ensemble will be performing Sunday, February 11, at 3pm. You won't want to miss it! Only season subscribers have early access to tickets, and this series will sell out!