Join us in 2024 for the next Bing, Bing, Swing!
Time not only flies when you're having fun…it swings! This August, put on those dancing shoes and jitterbug away the summertime blues with this feel-good, footloose, and fancy-free Philharmonic fundraiser! Featuring acclaimed Boston jazz vocalist Amanda Carr—led by Maestro Daniel Hege and members of the Binghamton Philharmonic Orchestra—along with complimentary cocktails and light hors d'oeuvres at the inimitably elegant Binghamton Club, this is an event not to be missed. So bring a partner, click your heels, and get ready to dance the night away at Bing, Bing, Swing!
---
Evening Itinerary
Complimentary Cocktails & Non-Alcoholic Beverages
Light Hors D'Oeuvres
served throughout the evening
6:30pm: Dance Instruction by Vince Brust Dance Studios
7:00pm: Music and Dancing
7:45pm: Live Auction! Win the opportunity to conduct the Binghamton Philharmonic in "Sleigh Ride" at our December 16 Winter Wonderland concert! Minimum bid $500
7:45pm: Dance Instruction by Vince Brust Dance Studios
8:15pm: Music and Dancing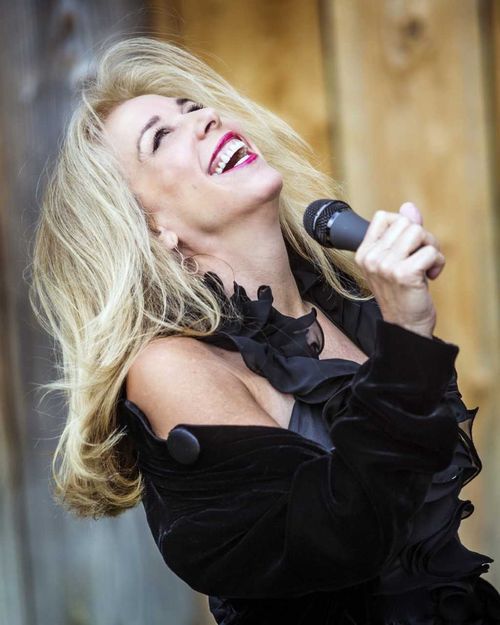 Amanda Carr is a multi-styled vocalist/pianist who began professionally as a teenager in the rock and pop genre playing in Boston area night clubs with later years including jazz and big band, focusing on fresh interpretations of the Great American Songbook and receiving critical acclaim. She's performed and recorded in the U.S. and abroad, including Australia and England. Twice a feature story by respected writer/author Nat Hentoff in The Wall Street Journal, she garnered global exposure as he hailed her, "...a true jazz singer in a time of wannabes".
Cocktail Sponsor