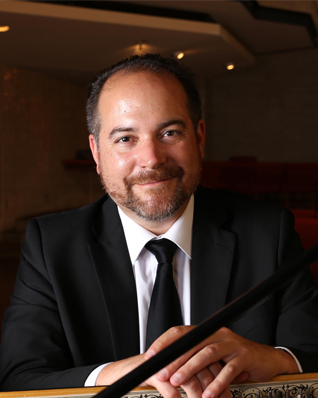 A Letter from Paul Cienniwa, Executive Director:
As we conclude our 67th Season—after just announcing our 68th Season— it's hard to believe that, in just a few weeks, Maestro Hege and I will begin planning our 69th Season! You see, running a symphony orchestra is a bit like steering an ocean liner: one needs to think very far ahead while also being attentive to the moment. Whether we plan new programming, perform scheduled concerts, or announce a new season, we are working continuously within different time frames, all with different hopes, expectations, and aspirations. And they all surround you, the audience member.
Between us, I feel that these past two years have been "recovery" seasons, as we have increasingly made our way out of once-inescapable restrictions. And while your support throughout this period has been steadfast and deep, the economic shadow cast by COVID has been long. Even with conservative projections, our most recent pair of post-pandemic seasons has ended with attendance shortfalls.
To offset these gaps, the Philharmonic has fortunately been able to rely upon substantial support, not only from federal and local grants…but also from generous donors like you.
This has helped us approach the 2023-2024 Season with new hope, greater buzz, and anticipated larger audiences…and we've even expanded our offerings to include four chamber music concerts at the Phelps Mansion Museum, bringing next season to a total of twelve concerts! Doing so helps us hold true to our mission and serve up to 10,000 music lovers, each season, every time.
So, at this time, I ask you to please consider making a contribution to help us see off the 2022-2023 Season on an especially high note. Your gift will give us solid footing as we move forward from recovery to a robust season of classical, pops, and chamber music programming!  Click here to give today.  
Thank you, as always, for your support, and we look forward to seeing you in the months to come!
Sincerely,

Dr. Paul Cienniwa
Executive Director