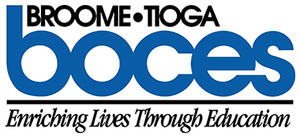 The Binghamton Philharmonic strives to enrich the lives of children through music and education and give them the opportunity to attend an orchestral performance or an in-classroom experience, such as "Quaver Has a Feeling." Broome Tioga Boces Arts In Education program helps to make this possible. 
Arts In Education provides cooperative performance scheduling of professional artists in the areas of dance, music, theater and the visual arts for component school districts. Performances occur in participating schools or at a performing arts center. Residencies in the arts are an integral part of this service and can be custom designed to fit district curriculum needs. 
For more information, please contact Dr. Paul Cienniwa, Executive Director, at 607-723-3931 x 4.