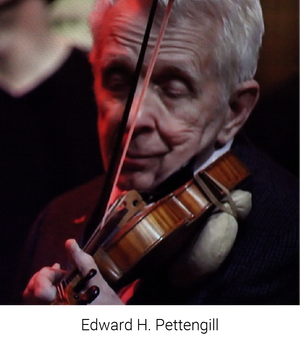 We recently learned of the passing of Ed Pettengill, a former musician with the Binghamton Symphony (and, later, Philharmonic) for 48 years, starting in 1954. We have a wonderful recording of Ed as a Tenor vocal soloist and playing the viola in our 1974 recording of 'Rosalie' from Rosalie from our Wallenberg Recordings. We also have a great interview with Ed from last year about his memories of Fritz and Marianne Wallenberg.
Obituary 
Edward H. Pettengill, 91 years old, passed away peacefully Thursday, November 3, 2022 at Our Lady of Lourdes Hospital in Binghamton, NY. Edward was born to Grace Vivian Howe and Edward Lee Pettengill in Elmira, New York. Ed's life has been all about music. From teaching at school, to becoming the area's most sought-after piano technician for more than 50 years, to playing violin and viola professionally in the Binghamton Philharmonic, BC Pops, Summer Savoyards, Tri Cities Opera, and the Binghamton Community Orchestra. He was a volunteer Firefighter for the Town of Binghamton for over 50 years, served as a docent for the Ross Park Zoo mobile, and was a member of the Harmony Club. Ed lived life with purpose and direction. He never hesitated to help someone in need. He was a member of the Church of Jesus Christ of Latter-day Saints. His faith was strong, and his spirit was energetic and driven, yet gentle and loving. He practiced what he preached, and he reached many people through his kindness and his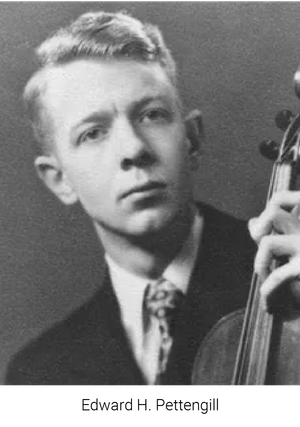 service. We know he will be missed by many and will remain in our hearts forever. Funeral services will be held 11:00 am, Saturday, November 12, 2022 at the Church of Jesus Christ of Latter-day Saints,305 Murray Hill Road, Vestal. Family will receive friends at the church from 9:30 am until the time of services. To forward condolences and to view the a full obituary please visit www.demunn.com. In lieu of flowers, memorial contributions to the Binghamton Township Historical Society or The Binghamton Theater Organ Society would be much appreciated. Arrangements for the family are directed by the DeMunn Funeral Home. 
Posted online on November 08, 2022