By Steve Johnson, Binghamton
For those who say there's nothing to do in Binghamton, I offer a different viewpoint. Did you know the Binghamton Philharmonic, thanks to generous supporters, is providing free tickets to children under the age of 17 for most events through the winter and spring?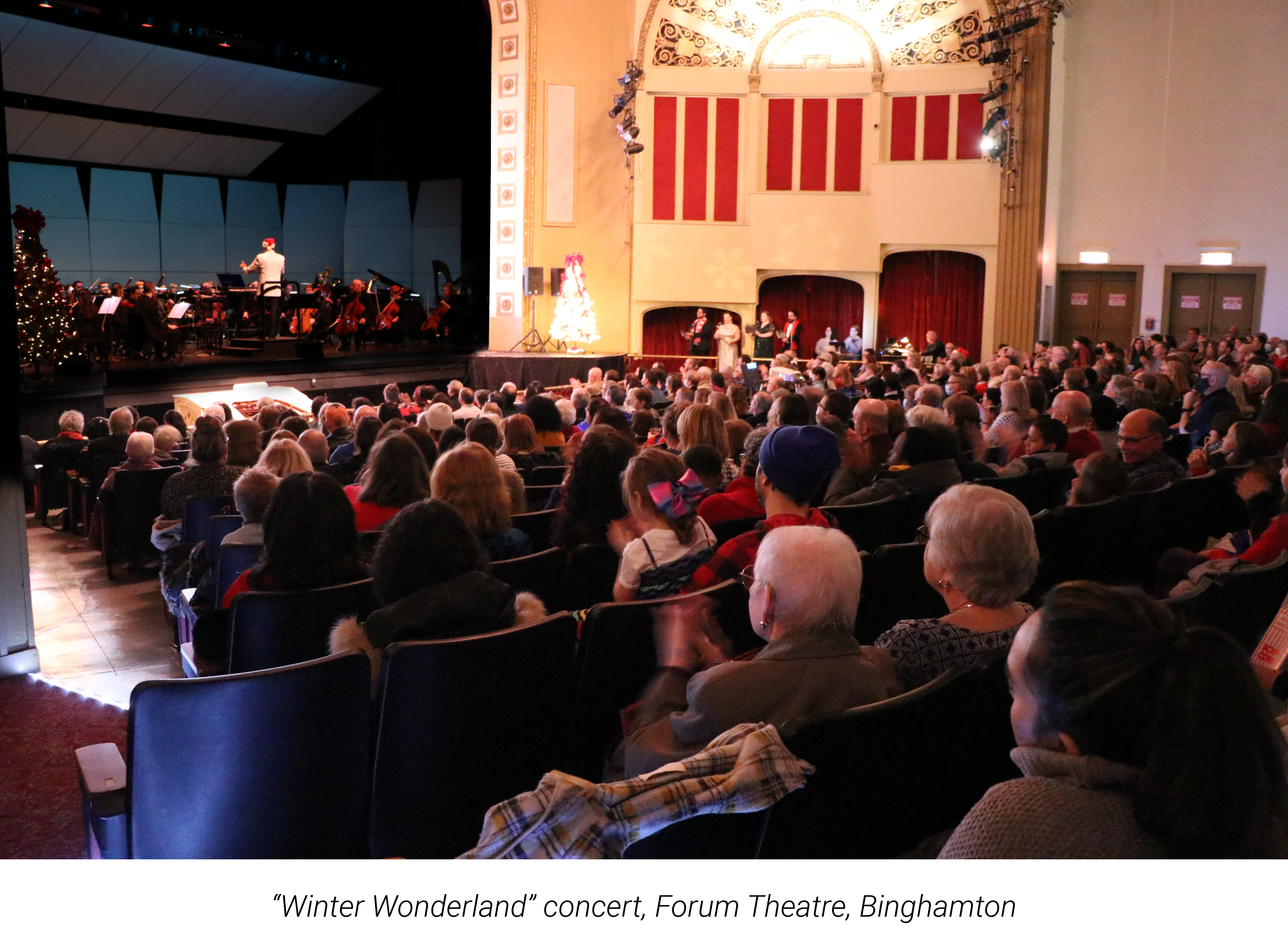 A friend and I were able to take my 9-year-old "Little Brother" and her three "Little Brothers" (Big Brothers Big Sisters of the Twin Tiers) to the Philharmonic's Winter Wonderland holiday concert at the Broome County Forum Theatre. We paid for two adult tickets, but the four children attended for free. At 9, I don't think I had the opportunity to go to a Binghamton Philharmonic concert but, today, kids can! To my pleasant surprise, they loved the concert, which featured a young soloist, Tri-Cities Opera singers, a short holiday-themed movie, a sing-along, and Santa Claus, in addition to a full orchestra of talented musicians and a friendly director, who welcomed all ages into the fun. It was heartwarming to see families coming downtown on a Saturday afternoon to celebrate the holidays and just have a good time together. 
Kudos to the Philharmonic, its Board, supporters, and all involved for making our community a better place. 
Article Courtesy of Press and Sun-Bulletin