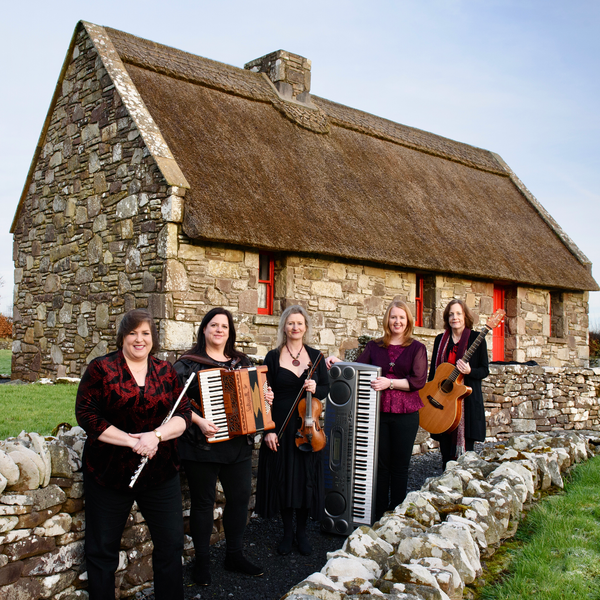 (Above From the Left) Joanie Madden, Mary Coogan, Mirella Murray, Kathleen Boyle, and Nollaig Casey
Cherish the Ladies are the most successful Celtic Pops ensemble in history. To date, they have been the guest soloists for over 300 nights with the leading symphonies across the United States performing their signature Celtic Pops Celebration program and their Celtic Christmas show. Their symphonic career all began with a phone call from the Boston Pops, and the Ladies made their debut with the Cincinnati Pops under the tutelage of legendary conductor, Keith Lockhart. After the overwhelming enthusiastic response, Keith brought Cherish the Ladies back to Boston's Symphony Hall where they performed another four shows, including the prestigious Tanglewood Summer Series. Their successful collaboration continued with a recording that led to their Grammy-nominated album, "The Celtic Album." Since that time, the Ladies have taken the symphony world by storm and have performed with national and regional orchestras with many return engagements.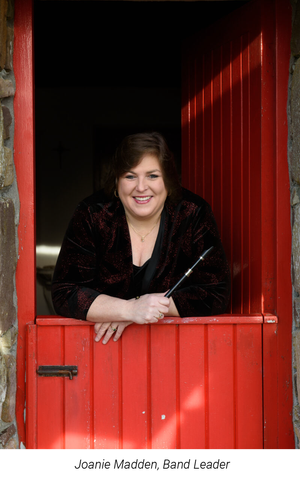 Under the leadership of National Heritage Award winner and All-Ireland flute and whistle champion Joanie Madden—named by The Irish Voice Newspaper as one of the Top 25 most influential Irish Americans of the past quarter century—these Ladies create an evening that includes a spectacular blend of virtuoso instrumental talents, beautiful vocals, captivating arrangements, and stunning step dancing. Their continued success as one of the top Celtic groups in the world is due to the ensemble's ability to take the best of Irish traditional music and dance and put it forth in an immensely entertaining show. 
The New York Times calls their music "passionate, tender, and rambunctious," and the Washington Post praises their "astonishing array of virtuosity." They've won recognition as the BBC's Best Musical Group of the Year and were named Top North American Celtic Group at the Irish Music Awards not to mention having a street named after them in the Bronx! They've collaborated with such musicians as The Boston Pops, The Clancy Brothers, the Chieftains, Vince Gill, Nanci Griffith, Pete Seeger, Don Henley, Arlo Guthrie, and Maura O'Connell.
Video: "Heart of the Home" by Cherish The Ladies with Nathan Carter