by Paul Cienniwa, Executive Director 
Many associate Binghamton with the "Twilight Zone" television show and its creator, former Bennett Avenue resident Rod Serling. Those even more in the know are keenly aware that Serling's autobiographical Twilight Zone screenplay, "Walking Distance," was based on his Binghamton and our own Recreation Park. But did you know that the music for "Walking Distance" was created by one of the greatest film and television composers of all time? 
Bernard Herrmann is probably most famous for his music for Alfred Hitchcock's "Psycho." His score for "Walking Distance" is anything but psychotic! Featuring 18 strings and harp, Herrmann evokes the nostalgia of Rod Serling's Binghamton through several techniques, including: muted strings (a practice that creates a hazy, impressionist effect); "divisi" (at times, we are hearing nearly 18 separate lines in a lush texture); and, at the climax of the story, a repeated "circle of fifths" (an harmonic pattern that is both recognizable and endearing). 
On October 22, conductor Michael McGehee, the Los Angeles-based conductor of the Hollywood Studio Orchestra, will lead the Binghamton Philharmonic. First, we'll hear the incidental music by itself, arranged as a concert suite by McGee. Next, Southern Tier Actors Read, under the direction of Judy McMahon, will read Serling's screenplay as the orchestra plays the incidental music in context. This is a perfect marriage of spoken word and music in the perfect setting: the Helen Foley Theatre at Binghamton High School, named for Serling's drama teacher. 
As many of you know, the Rec Park carousel plays a big role in "Walking Distance." To bring our own performance to life, the Endicott Rotary Foundation will be providing a mechanical carousel organ. In addition, Two Rivers Photography Club will display a pre-concert slideshow of area carousels, using photos from their members. 
This one-of-a-kind concert, permitted through a special rights agreement with CBS Broadcasting, is not to be missed!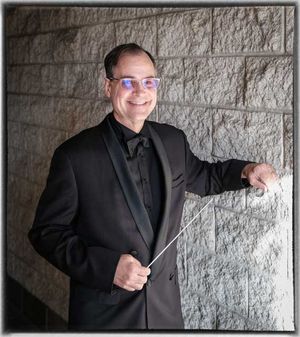 Michael McGehee, Conductor/Composer 
Conductor/Composer Michael McGehee is the creator of New Discovery Recordings and the Hollywood Studio Orchestra. Founded in 2018, New Discovery Recordings produces recordings of rare concert, radio, and television scores by composer Bernard Herrmann. Michael has led the Hollywood Studio Orchestra in over a dozen recordings which are all available at NewDiscovery.Bandcamp.com. 
Michael earned his degree in Music Composition at the University of Alabama (1986) under the tutelage of Harry Phillips and Frederic Goosen. He continued with graduate studies in Film Scoring at the University of Southern California (1987) studying under Fred Steiner, Bruce Broughton, Arthur B. Rubinstein, Buddy Baker, Richard Bellis, and David Raksin and is a graduate of the Earle Hagen Film Scoring Workshop. 
Michael began conducting and recording his original music in 1987 and has composed music for numerous short films, industrials, and commercials over the years. Many of his orchestral compositions and scores to film subjects can be heard online at MichaelMcGeheeFilmMusic.bandcamp.com. He is the author of "The Click Track Book", a technical manual for synchronizing film and music.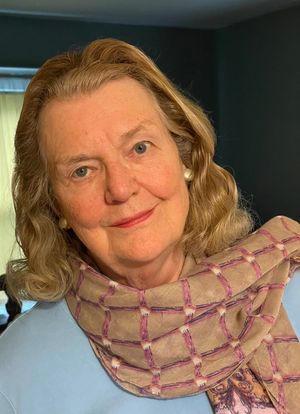 Judy McMahon, Director 
Judy McMahon is from Chicago and studied theater at Marquette University and the Yale School of Drama. She began her professional career in New York City, appearing on off-Broadway, children's theater, The Brooklyn Rep, and in summer stock productions. Marriage and raising a family brought her to rural Pennsylvania, where she and her husband bought The Inn at Starlight Lake. She founded a community theater which toured the area, finally settling at the State Theater in Deposit, where she acted and directed many plays. She also began acting on stages in and around Binghamton, including The Cider Mill, Hangar Theatre, Cortland Rep, Chenango River Theatre, KNOW Theatre, and others. Judy, along with Heidi Weeks, began Southern Tier Actors Read and started "The Hungry Ear" at the Broome County Library, where actors give dramatic readings of short stories.
Southern Tier Actors (S.T.A.R.) Cast for "Walking Distance":
Serling: James Michalec 
Narrator: Nick De Lucia 
Martin: Andy Horowitz 
Soda Jerk I (Charlie): Jake Donlin 
Boy With Marbles: Cameron Little 
Woman At Park: Katherine Boczar 
Young Martin: Jack Wolf 
Mr. Sloan: Joe Bardales 
Mrs. Sloan: Kathleen Cook 
Old Man Wilson: Nick De Lucia 
Teenage with Car: Jake Donlin 
Soda Jerk II: Jake Donlin    
Check out the Endicott Rotary Foundation's carousel organ!