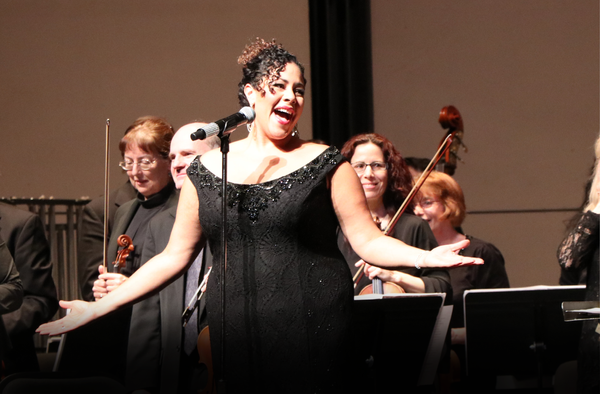 Ayana Del Valle is a dynamic vocalist and educator whose soulful voice and sparkling personality have delighted listeners throughout the U.S. and Caribbean. She has carved a niche as a classic jazz vocalist unafraid to add soul, funk, pop, and Latin flavors into the mix. Performing at festivals, clubs, and for non-profit organizations, Ms. Del Valle dazzles audiences with her original compositions, as well as powerful musical tributes to her greatest vocal inspirations, such as Ella Fitzgerald and Nina Simone. 
Growing up in a musical Puerto Rican family in a quiet suburb outside Binghamton, Ayana and her sister were coached by their father to sing doo-wop songs and honor the rich traditions of Latin music. While Ms. Del Valle earned her jazz performance degree at the Conservatory of Music at Purchase College, where she studied alongside renowned jazz vocalists Roseanna Vitro and Dena DeRose, she became a fixture on the New York City jazz scene. She's performed at notable venues such as Carnegie Hall, the Blue Note Jazz Club, Smoke, and Cleopatra's Needle. She was invited to work with heavyweight jazz musicians such as John Faddis, Matt Wilson, Allan Harris, and Latin legend Hilton Ruiz, who hired her to perform with him in their native Puerto Rico. 
As the founder and vocal coach of Del Valle School of Voice, Ms. Del Valle considers it her mission to help people of all ages learn to use their voice as a means of self-expression.